EN
Lisa Forelli graduated in art, music, and media studies from Philipps University in Marburg in 2013. She then worked as a production designer in Sydney and as a TV editor at Constantin Entertainment GmbH in Munich. In 2018, she took over the programme management of the Jugendfilmpreis BW, coordinated the events of the Indian Film Festival Stuttgart and realised festival contributions as a presenter and director. Since 2020, Lisa Forelli has been working as a creative producer in the culture and media sector. After creating content for the fashion industry, realising film projects for the Black Forest Collective GmbH and supervising diploma film projects at the Filmakademie BW, she has also been part of the research team at the Filmakademie BW since 2023.
DE
EN
Konstanze Welz grew up in a German Indian family. Building bridges between Germany and India has always been close to her heart. She completed her studies of history in Munich and Heidelberg with a thesis about cultural relations between India and Germany. As a project manager and long-time head of the Asia Desk at German Films, Service and Marketing GmbH, she not only advised many Indian film festivals on the selection of German films, but also initiated numerous projects to promote exchange between German and Indian filmmakers and producers. She has a long-standing collaboration and connection with the Indian Film Festival Stuttgart. Since 2018, Konstanze Welz has been working as an independent intercultural consultant and mediator.
DE
EN
Louis Wick was born in Stuttgart and grew up in Ludwigsburg. He founded the film production company WickingerFilm, which was awarded Best Media Start-Up by the BVMW in 2015. In order to get to know the different areas of production, he worked in 2014/15 in Stuttgart at Leithaus Filmproduktion as an assistant production manager. He has been producing commercials for various clients for eight years. Since 2016, he has been working as a communications consultant for politicians at state and federal level. From 2017 to 2022, he studied production at the Filmakademie Baden-Württemberg with a focus on series producing. His documentary feature film 'Summer War' premiered in 2019 and was awarded a Special Jury Mention. He is currently on a festival circuit with his stop-motion film 'The Last Bar'.
DE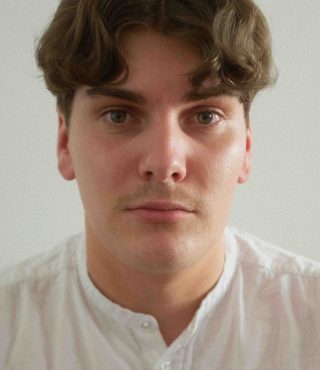 EN
Joscha Bongard was born in Wolfsburg in 1994 and grew up in Kassel. There he took his Abitur and trained as an electronics technician. He already worked on photo and film projects during his school years. After an internship at the YouTube channel network TubeOne, he worked for the advertising film production company Iconoclast Germany as a production assistant. Since 2017, he has been studying scenic directing at the Filmakademie Baden-Württemberg. 'Pornfluencer', his first documentary, was successfully screened at the Filmschau Baden-Württemberg 2022.
DE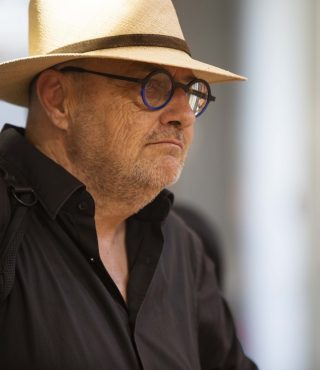 EN
After his studies, Goggo Gensch worked at SDR as an assistant director, recording and production manager. In 1985 he founded a production company and realized films as director and producer. From 1987 on he worked as a writer and director mainly for SDR / SWR. From 2001 on Goggo Gensch was editorial director of the series 'Schätze der Welt', from 2015 to 2017 editorial director of 'Eisenbahn-Romantik'. From 2017 to 2019 he directed the SWR Doku Festival and was managing director of the German Documentary Film Award. On behalf of the Haus des Dokumentarfilms, he has curated the film series 'Dok Premiere Stuttgart' since 2020. For the House of Film and Media Stuttgart he curates and moderates the film series 'HFM x ARTHAUS'. Goggo Gensch is a member of the AG DOK and section head of the documentary film section in the DAfF (German Academy for Television).
DE
EN
Ute Hoffarth has worked for SWF, now SWR, since 1988. Initially she was an editor in the classical music department at the radio station. Among other things, she supervised productions of non-European music ensembles and developed a strong affinity for foreign cultures through music. After a traineeship, she switched to television and worked as an editor and filmmaker for magazines, cultural and travel documentaries for Arte, 3sat and SWR. In the meantime, she is based as an editor in the Arte editorial department of SWR and in this function is responsible for numerous broadcasting slots, especially for documentaries and documentaries from non-European countries. She has reported on the Indian Film Festival Stuttgart several times for various cultural magazines. This year, she is pleased to be part of the jury and to be able to discuss the documentaries intensively with colleagues.
DE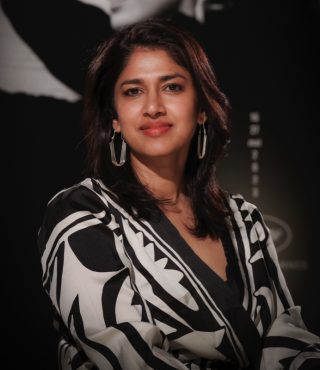 EN
Payal Sethi is an award-winning filmmaker whose work explores the hidden lives of those residing on the margins of society. For her film 'Leeches', she was awarded the National Film Award in India, the International Grand Prix at the Brussels Short Film Festival and in 2016 at the Indian Film Festival Stuttgart. Payal Sethi's talent for screenwriting received recognition through the New Voices Fellowship for Screenwriters, for her feature screenplay 'Panther'. Currently, she is immersed in her debut feature, 'Kurinji' nurtured through programs like Cine Qua Non Lab, Produire au Sud, and the Berlinale Script Station. Notably, 'Kurinji' secured the Kompagnon Fellowship from the Berlinale in 2022. Payal Sethi's creative endeavors also extend to a collaboration with an Emmy-award-winning producer on a narrative fiction series that has been acquired by Amazon Prime India. Presently, she calls Stuttgart home, where she resides with her husband and their five-year-old son.
DE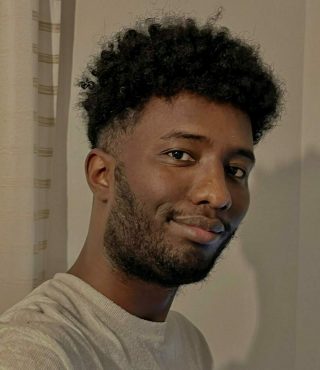 EN
Sufian Mubarak is an animator and comic author. He was born in 1993 in Sudan and studied Media Design and the Japanese language in the Sudanese capital Khartoum. During his studies he worked as a graphic designer and animator for Sudanese Television and for a visual production company. In 2019 Sufian Mubarak was invited to the Arab Forum at the International Animation Film Festival in Stuttgart. Later that year he received a scholarship from the German Robert Bosch Stiftung to participate in the International Class of the Film Academy Baden-Württemberg. During the Sudanese revolution he was an active member of the democratic student groups. But after the military coup he decided to focus on an artistic career in Europe. His animation and comic channels 'Life of Zool' on Facebook and TikTok attract many followers especially in the Arab World. Sufian Mubarak lives in Germany.
DE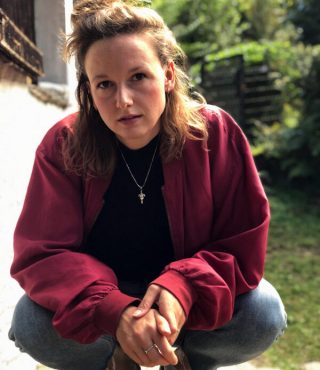 EN
Julia Schubeius was born in Lüdenscheid in 1991 and grew up there. After graduating from high school, she studied film and sound at FH Dortmund and realised documentary and fictional film projects as a director and editor. In 2018, she graduated with the feature-length film 'Ein Anderer'. Since 2018, she has been studying scenic feature film directing at the Filmakademie Baden-Württemberg. Together with screenwriter Madeleine Hartung, she released her short film 'Let's face it' in 2020, which won an award in the short film programme in Landshut. Their jointly developed drama 'Luckywon' premiered at the Bundesfestival Junger Film in June 2022 and was awarded Best Short Film at the 28th Filmschau Baden-Württemberg in 2022.
DE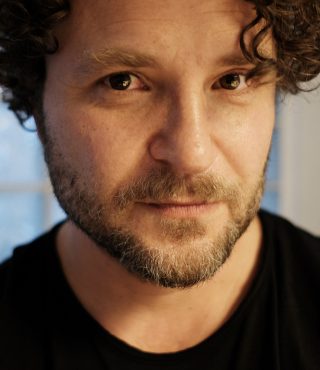 EN
Holger Oehrlich studied product and graphic design. He looks back on over 25 years of professional experience and has worked as a creative director and managing director for various creative agencies, such as BBDO and Jung von Matt, for brands such as Nike, Mercedes-Benz, Audi, BMW, Edeka and many more. In total, he has won over 150 awards during his career, at all relevant awards (multiple Cannes Lions, Eurobest, ADC Germany, ADC Europe, CLIO, LIA, Cresta, D&AD, etc.) for campaigns, packaging, art direction, etc. He is a member of the Art Directors Club Germany and the English D&AD and a regular jury member at creative festivals. 
DE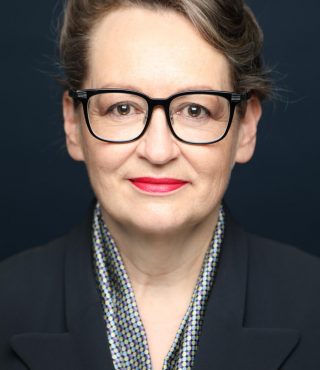 EN
Sabine Sauter is a graduate engineer specialising in architecture and urban planning, with a master's certificate in ladies' tailoring. Since 1989 she has been managing director of merz sauter zimmermann gmbh, the agency that is the hub for temporary scenarios and encounter culture in Stuttgart. The range of services 'Scenic tasks from the Industry' includes marketing in general, costume and stage design, temporary buildings, exhibitions, film productions or classic trade fair stands and much more… Reference projects for scenic tasks include '125 Years of the Automobile', the major event for a live audience of 90,000, as well as a world economic summit in the listed building of the urban space. In analogue, digital and hybrid events, it moves through staging. Products, ideas and knowledge of business and industry are communicated to the 'People in the Room'.
DE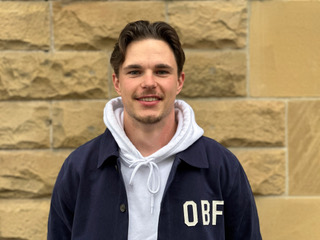 EN
Roman Schmidt is a filmmaker and junior producer at the Stuttgart-based advertising film production company 'Oh, boy! Films' GmbH. Both in the field of commercials and music videos, the 26-year-old native of Böblingen has already worked on and produced high-profile projects. After graduating from high school, Roman Schmidt studied management at Heilbronn University. During this time, he gained experience at an event agency and on various film sets. As a career changer in the film industry, he started in 2021 with 'Oh, boy! Films'.
DE