Etienne Sievers
Etienne Sievers ist Autor/Regisseur und lebt in Berlin. Ursprünglich aus Deutschland stammend, wuchs er überwiegend in Indien auf und studierte mit einem DAAD-Stipendium Filmemachen in Großbritannien.
Sein letzter Kurzfilm 'The Peanut Seller' gewann mehrere Preise, darunter den Satyajit Ray Award beim London Indian Film Festival. Sein Kurzfilm 'Dilli Dreams' lief auf zahlreichen internationalen Filmfestivals, darunter Raindance und wurde von der L'Agence Du Court Métrage in den Kinos in ganz Frankreich veröffentlicht.
Gegenwärtig entwickelt Etienne Sievers seinen ersten Spielfilm 'Tin Can Buffaloes', der für den eQuinoxe Screenwriting Workshop ausgewählt wurde und es unter die besten fünf Prozent des Academy Nicholl Fellowships-Wettbewerbs schaffte.
Etienne Sievers is a writer/director based in Berlin. Originally from Germany, he grew up predominantly in India and studied Filmmaking in the UK with a DAAD scholarship.
His latest short film 'The Peanut Seller' won several awards, including the Satyajit Ray Award at the London Indian Film Festival. His short film 'Dilli Dreams' was screened at numerous international film festivals, including Raindance, and was released by L'Agence Du Court Métrage in cinemas across France.
Currently, Etienne Sievers is developing his first feature film 'Tin Can Buffaloes', which was selected for the eQuinoxe Screenwriting Workshop and advanced to the top five percent of the Academy Nicholl Fellowships competition.
Johannes Krug
Johannes Krug ist ein Filmemacher aus Süddeutschland mit einer starken Verbindung zu Ghana. Nach einem Bachelor-Abschluss an der Hochschule der Medien in Stuttgart studiert er derzeit Regie mit dem Schwerpunkt Dokumentarfilm an der renommierten Filmakademie Baden-Württemberg. Sein dokumentarischer Schwerpunkt beeinflusst auch die Art und Weise, wie er seine fiktionalen Filme schreibt und inszeniert.
Sein erster fiktionaler Kurzfilm 'Divine 419 – Hawkers Hustle' wurde mehrfach ausgezeichnet, unter anderem mit dem Baden-Württembergischen Filmpreis in Stuttgart 2019.
Johannes Krug is a filmmaker from southern Germany with a strong connection to Ghana. After a Bachelor at Stuttgart Media University he is currently studying Directing, specializing in documentary films at the renowned Filmakademie Baden-Württemberg. His documentary focus also impacts the way he writes and directs his fictional films.
His first fictional short film 'Divine 419 – Hawkers Hustle' has received several awards including the Baden-Württembergischer Filmpreis in Stuttgart 2019.
Pradnya Bivalkar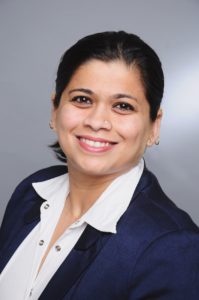 Pradnya Bivalkar ist Indien-Expertin und seit Januar 2017 verantwortlich für das Stipendienprogramm Medienbotschafter Indien-Deutschland an der Universität Tübingen. Zuvor war sie von 2015 bis 2016 an der HAW Hamburg für das Programm zuständig. Nachdem sie ihr Studium an der University of Pune mit einem BA in Wirtschaftswissenschaften und einem Master in Germanistik abgeschlossen hatte, verbrachte sie fünf Jahre in Tübingen. Von Mai 2009 bis Ende 2011 war sie Stipendiatin des Projekts Wertewelten an der Eberhard-Karls-Universität Tübingen und von Januar 2012 bis Dezember 2014 Stipendiatin der Konrad-Adenauer-Stiftung. In ihrer Doktorarbeit untersucht sie Bilder der zeitgenössischen indischen Literatur und Medien anhand von ausgewählten Beispielen (z.B. aus Werken von V S Naipaul, Günter Grass, Ilija Trojanov, Mira Nair und Ashutosh Gowarikar) und das Phänomen der transkulturellen Identität.
Pradnya Bivalkar is an expert on India and has been responsible for the Indian Media Ambassadors Programme at the University of Tübingen since January 2017. Prior to that, she was responsible for the programme at HAW Hamburg between 2015 and 2016. After doing a BA in economics and a MA in German at the University of Pune, Bivalkar spent five years in Tübingen. From May 2009 until the end of 2011 she received a scholarship on the Wertewelten project at the Eberhard Karls University of Tübingen, before receiving a scholarship from the Konrad-Adenauer-Foundation from January 2012 to December 2014. In her PhD thesis she explores the images of contemporary Indian literature and media, using the examples set by selected works (by V S Naipaul, Günter Grass, Ilija Trojanov, Mira Nair and Ashutosh Gowarikar) and the phenomenon of transcultural identities.